Canadian Providers of the PTS Team are:
DR. MANUELA JOANNOU M.D. CCFP(EM)FCFP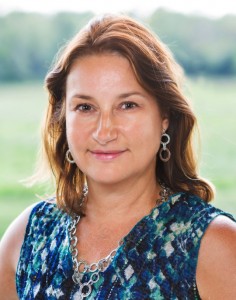 Dr. Manuela Joannou is a Family Physician and Emergency Physician currently practicing in Perth, Ontario. She is Assistant Professor in the Department of Family Medicine in the Faculty of Health Sciences at Queen's University. She is also the Founder and Medical Director of Project Trauma Support, a novel program that addresses PTSD and especially Moral Injury in military members, veterans and first responders. Dr. Joannou graduated from the University of Ottawa with an honours degree in Biochemistry and Nutrition in 1986 and graduated from the University of Ottawa Medical School Magna cum Laude in 1990. She was awarded the Frank P. Kraft graduation award for Excellence in Family Medicine. She completed her Family Medicine Residency at the University of Ottawa in 1992 and then achieved Special Competency in Emergency Medicine, also from the University of Ottawa in 1993. Dr. Joannou has worked in various Emergency Departments including the Ottawa General and Ottawa Civic Hospitals and in several community hospitals for 30 years. She had her own family practice for 20 years, and has provided locum coverage in primary care settings and hospitals. Dr. Joannou has always had a special interest in psychotherapy and has been leading discussion groups and wellness programs and speaking at public events and conferences for the past 16 years. She developed an interest in PTSD and moral injury in first responders and military members/ veterans in 2014. The idea for Project Trauma Support was a finalist in the Canadian College of Family Physician's "Dangerous Ideas Soapbox" in 2016. Dr. Joannou also participated in an international working group that is studying moral injury among military and first responder populations. Dr. Joannou presented Project Trauma Support to an international audience of military medical officials from 15 countries at the Warrior Care in the 21st Century attached to the Invictus Games in Toronto in September 2017. She has also made presentations to the Canadian Medical Protective Association, the Police Association of Ontario, the Ontario Provincial Police Association, and the Peer Support team of the Ontario Division of Corrections Canada among others. Dr. Joannou was awarded the designation of Fellow of the Canadian College of Family Physicians (FCFP) in August 2019 for her work. She and her PTS colleagues developed a Canadian College of Family Physicians accredited course for Family Physicians who help first responders and military members/veterans with PTSD and Moral Injury in 2020.
SERGEANT (RET'd) JEREMY BLAIR LAV SGT, 6 PI, B COY/LAV.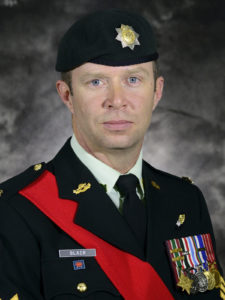 Sergeant (RET'd) J.I. Blair, 5 Platoon LAV Sergeant 1st Battalion, the Royal Canadian Regiment poses for a portrait at Garrison Petawawa, Ontario on December 9, 2014. Photo by MCpl Melissa Spence, 4 Div - Canadian Army Public Affairs PA2014-0236
JEREMY HAS BEEN DEPLOYED SEVERAL TIMES WITH THE BATTALION, A 6-MONTH TOUR TO KOSOVO IN 1999-2000, A 6-MONTH TOUR AT CFS ALERT ON THE TIP OF ELSMERE ISLAND IN 2001-2002, AND THREE 7-MONTH TOURS TO AFGHANISTAN BETWEEN 2003 AND 2007. After his return from Afghanistan in 2007, SGT. Blair completed an Advanced Mountain Operations course in 2008 and was posted to the Advanced Warfare Centre. Jeremy has extensive Canadian Armed Forces training and experience in leadership, instructional techniques, navigation, risk recognition and risk mitigation. He has experience leading in dynamic high risk environments while ensuring the safety of his team. He was the Avalanche adviser to Canadian battalion on NATO exercise in Norway, trained all Canadian soldiers in avalanche awareness and response, and supervised movement of approximately 500 soldiers through avalanche terrain.
PETER GRAVES M.D. CCFP(EM).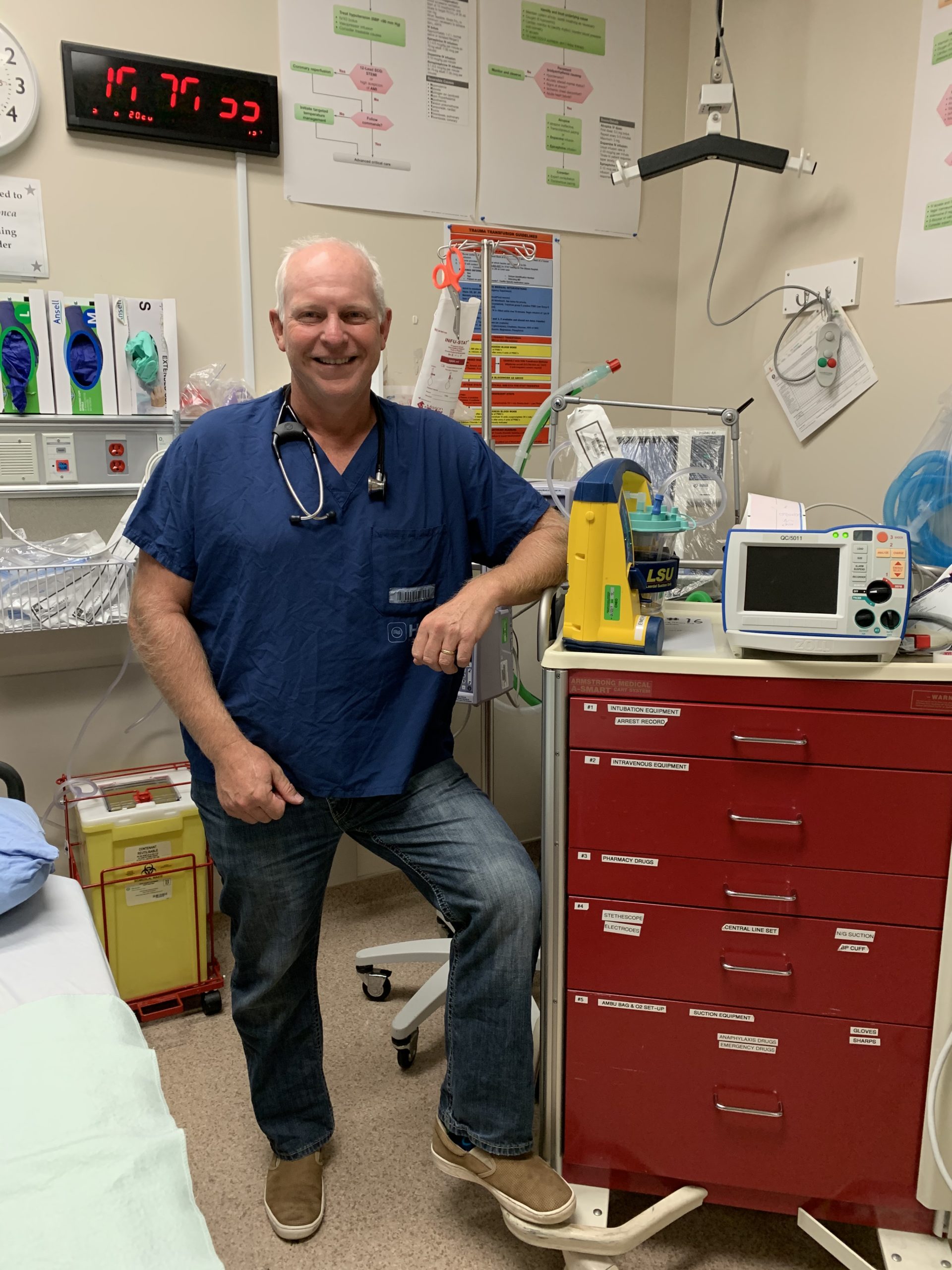 Dr. Peter Graves
Dr. Peter Graves completed a Bachelor of Science degree in Kinesiology at the University of Ottawa in 1987. He completed his Medical Degree at the University of Ottawa in 1991 and completed his residency in Family Medicine with special competency in Emergency Medicine in 1994. Dr. Graves worked in the Hotel Dieu Emergency Department in Cornwall from 1994 to 1995, The Ottawa General Emergency Department from 1994 until 1999, and from 1994 to the present he has worked at the Queensway Carleton Emergency Department. Dr. Graves has significant teaching experience in that he has been clinically supervising medical students and residents in the Emergency Departments of the Queensway Carleton Hospital since 1994. He also supervised students and residents at the Ottawa General Hospital Emergency Department from 1994 to 1999. He was the Resident director for the emergency department at the Queensway Carleton Hospital from 2000 to 2010. He was the chair of the University Committee at the Queensway Carleton Hospital from 2011 to 2019. Dr. Graves was an Advanced Cardiac Life Support Medical Director and instructor with the Heart and Stroke Foundation from 2005 to 2 015.He has been a peer assessor for the College of Physicians and Surgeons of Ontario from 2016 to the present. He is the President or the Medical Scribes of Canada since 2014. Since 2014 Dr. Graves has offered Medical Legal Opinions for Clifford- Bergeron Law Associates. Dr. Graves was also with the Canadian Armed Forces -Reserves (Artillery) from 1982 until 1985.
REBECCA VAN IERSEL, MD, CCFP.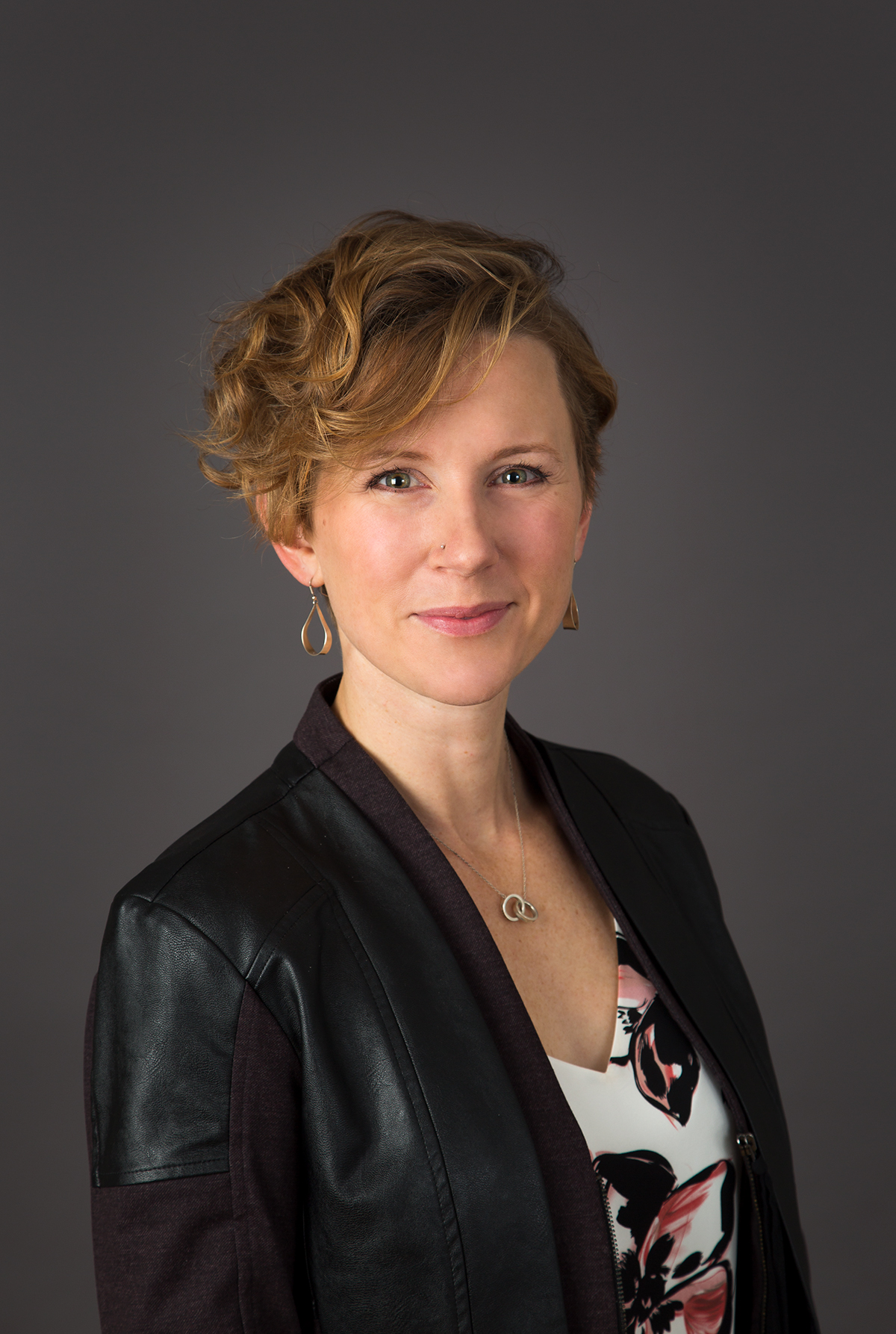 Rebecca Van Iersel, MD, CCFP Chief, Department of Family Medicine Orillia Soldiers' Memorial Hospital
A family physician and hospitalist currently working in Orillia, ON. Dr. Van Iersel graduated from Queen's University School of Medicine in 2005 and completed residency at the University of Toronto, Rural Family Medicine Residency Program. Her years practicing family medicine in Orillia have included emergency medicine and obstetrics. Dr. Van Iersel has extensive experience as a physician leader, working to improve the way in which people experience the health care system. She has served as the Primary Care Physician Lead, Emergency Department Physician Lead and Vice President Clinical Affairs of the North Simcoe Muskoka Local Health Integration Unit and the Regional Clinical Quality Lead for Health Quality Ontario. For her work in leadership, she is the recipient of the Ontario College of Family Physicians 2018 Award of Excellence. She is currently Chief of the Department of Family Medicine at Orillia Soldiers' Memorial Hospital. Dr. Van Iersel is trained in the work of Dr. Brene Brown, as a Certified Daring Way Facilitator. She has a mental health practice with an interest in trauma and addictions and provides medical support to the psychiatry unit in Orillia.