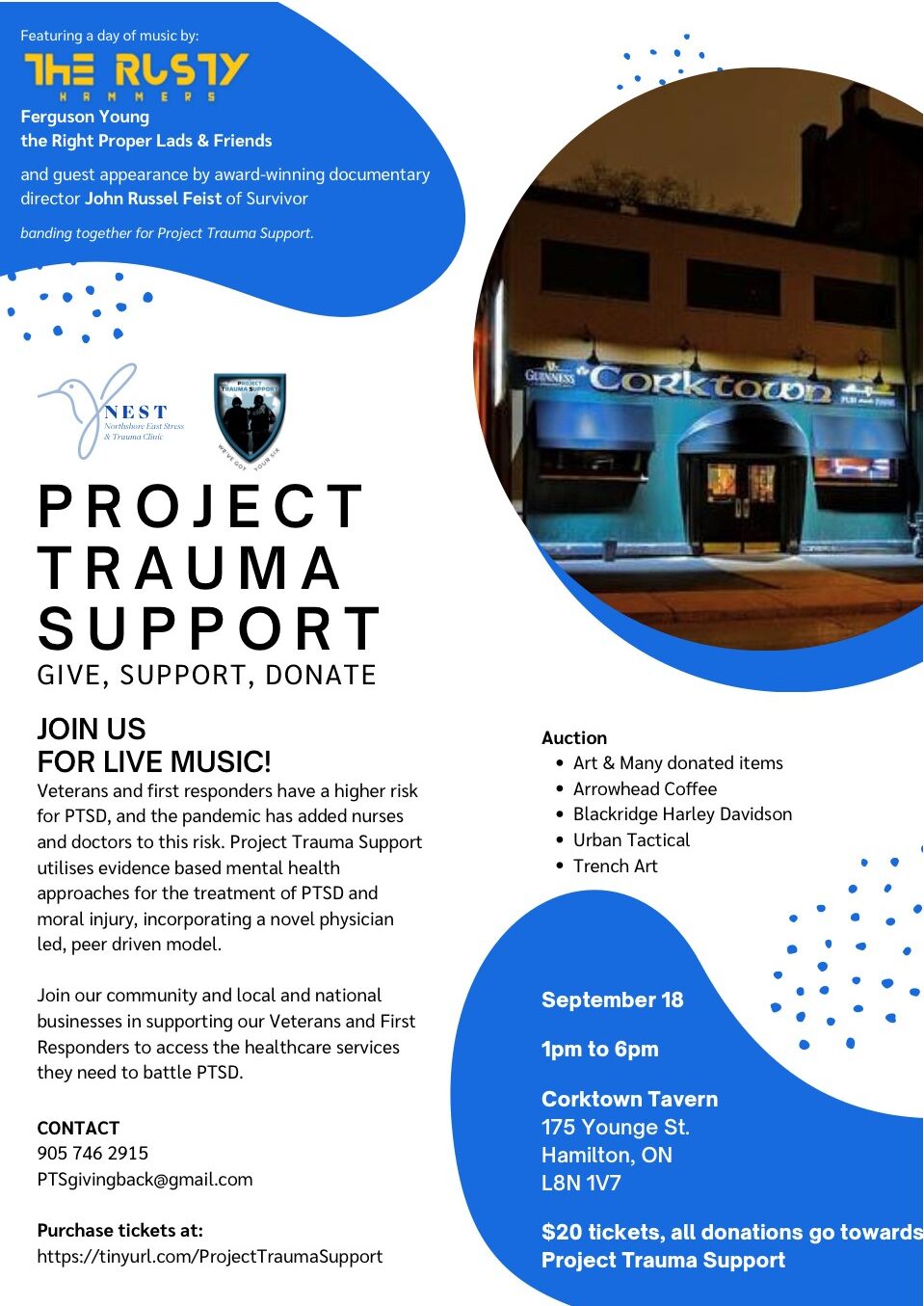 GIVE,SUPPORT, DONATE JOIN US FOR LIVE MUSIC!
Veterans and first responders have a higher risk for PTSD, and the pandemic has added nurses and doctors to this risk. Project Trauma Support utilises evidence based mental health approaches for the treatment of PTSD and moral injury, incorporating a novel physician led, peer driven model.
Join our community and local and national businesses in supporting our Veterans and First Responders to access the healthcare services they need to battle PTSD.
Purchase tickets at: https://tinyurl.com/ProjectTraumaSupport
CONTACT: (905) 746-2915 [email protected]