Peer Resilience Coaches: A Novel Approach to Mitigating Operational Stress Injuries within the Emergency Services and the Canadian Armed Forces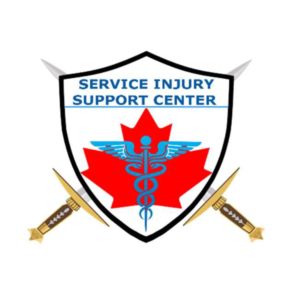 We would like to introduce a new entity, the "Peer Resilience Coach" that works in the gap between a peer supporter and a psychotherapist. Service Injury Support Centre has developed this training, which is a 3-day intensive course offered to select individuals who may or may not have had personal experience with Operational Stress Injuries.
The Peer Resilience Coach (PRC) is a uniformed professional (first responder or military member) fully operational within their organization who has undergone this specialized training. Their mission is to interact with their organizations and members, to promote healthy working conditions and healthy coping mechanisms, and to recognize common thinking patterns and situations that lead to increased psychological distress. In the overall objective of managing Operational Stress Injuries, they cover the spectrum from building resilience, through early intervention and assistance with treatment. They work in partnership with the organizational structure, with individuals and their families, and with professional resources as needed.
The ideal candidate for this training is someone who has significant lived experience and has the respect of their peers and command staff alike. The PRCs have demonstrated excellent communication skills and are wise, compassionate and psychologically minded. The candidates to be trained as Resilience Coaches are voted in by their peers and approved by the Chain of Command as well. The benefits of having PRCs working within the organizations include the fact that they can resolve conflicts, improve morale and job satisfaction, and they can prevent the development of significant Operational Stress Injuries (OSI's). The PRCs are knowledgeable about the resources available to members of their organization and can provide referrals and be a liaison with mental health professionals. They model resilience building attitudes and behaviours. They are aware of how OSIs can occur and how they impact a person. This includes being knowledgeable about the development of Post-Traumatic Stress Disorder (PTSD), anxiety states and depression, and especially Moral Injury and Institutional (Sanctuary) Trauma. They have an advantage over psychotherapists in that they have lived experience and members seeking assistance do not need to explain the culture and/or implications of their operations to an outside clinician. "There is no one that knows the job like someone who does the job".
In cases of critical incidents that could cause PTSD or Moral Injury, the PRCs can provide group or one on one defusing and debriefing immediately after the danger has passed, before anyone goes home. They are trained to recognize signs that a person may be suffering from post- traumatic stress or burnout. They can also identify when a member might be having difficulty processing an event or might be at risk of developing a moral injury and can help the member develop healthy attitudes and behaviours that can prevent the development of longlasting OSIs.
The PRCs are strategically placed within their teams so that they can get to know the members. They can astutely recognize when there may be family obligations, mental health issues or personality traits that might need some special consideration. They may be able to help to clarify the issues or help a member find resources so that they can remain operational. The PRCs can be serving members of any rank within the organization.
The PRCs themselves will be observant to any behavioural indiscretions or code of conduct violations and will have the backing of Command Staff to address them before they lead to complaints and grievances.
The PRCs help to strengthen morale, build teams, and can be the glue that keeps the platoons working and training together for common goals. They can foster an atmosphere of support, compassion and understanding so that all members look out for each other and are willing and committed to helping each other.